Amazon best-seller 25 Brilliant Speakers, 25 Brilliant Business Mentors, and How To Organize & Manage Your Time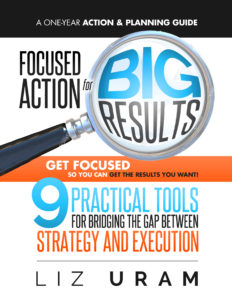 Focused Action for BIG Results – a one year planning and action guide
Focused Action for BIG Results helps with one of the most common issues faced by today's busy professional… the mystery of the disappearing day.  Every day the most well-intentioned people wake up ready to tackle their to-do lists but at the end of the day they don't actually see the results they were hoping for and another day disappears.  What's more frustrating is that they felt busy all day long yet they don't have any results to show for it.  They soon realize that busy does not equal productive but they don't know what to do about it.
What these people are missing is a simple plan that is easy to stick to…  Focused Action for BIG Results walks you through 9 practical tools so you can get focused and get the results you want!
The P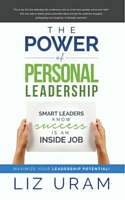 ower of Personal Leadership: Smart Leaders Know Success is an Inside Job
All leadership starts with self-leadership. What we say, what we do, and what we believe about ourselves and others has a direct impact on our leadership potential and of those around us. Discover the 5 principles of personal leadership and learn: • How to develop self-awareness and why it matters • How attitude can hold you back or propel you forward • Methods for figuring out your best work/life balance and overcome obstacles that get in the way • The impacts of stress and how to develop resilience • How to improve communication and challenges assumptions about other people
---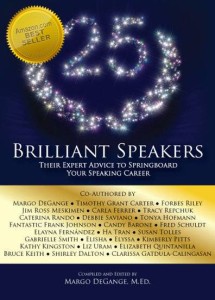 25 Brilliant Speakers: Their Expert Advice to Springboard Your Speaking Career
In this Amazon.com Best Seller for up and coming speakers, 25 brilliant and experienced mentors come together with top-notch information to help you catapult your speaking career quickly and with ease. You get actionable insider-tips, strategies, and tactics, from some of the most sought-after and impressive stage personalities around the globe, so you can succeed beyond your wildest speaking aspirations!
---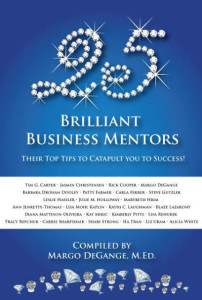 25 Brilliant Business Mentors: Their Top Tips to Catapult You To Success!
In this quick-reference book for small business owners (who want to be business-builders), 25 of the most brilliant business mentors have come together to share their top business tips, strategies, and tactics to make it easy for you to succeed as an entrepreneur! Each author has been challenged to respond to five significant business prompts in five key areas, including: 1. Mindset 2. Business Management (Running a Business) 3. Visibility (Marketing) 4. Sales 5. Money.
---