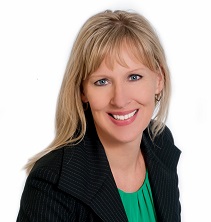 Liz Uram is a professional speaker who delivers results driven presentations focused on optimizing performance.
Liz Uram knows first-hand the importance of developing personal leadership skills, including self-management and maintaining focus in order to go from ordinary to extraordinary and build a successful career.
She started her career on the bottom rung of the corporate ladder with no experience and without a college education and within 11 years reached director of operations level at the investment division of a global financial services firm.
During her 12 year career in the broker/dealer industry, she built a reputation for developing and leading highly efficient, top-producing teams in operations, sales, and customer service.
She is an example that anyone can build a successful career by following a few basic principles.  She reaches her audiences through authentic stories of her ups and downs and she doesn't shy away from sharing her mistakes.
She brings her real-life, on-the-job experience to every presentation. Her content is written with a practical eye from someone who has actually put the ideas she talks about into action in the real world.
Liz Uram is a highly regarded engaging professional who consistently prepares and delivers results driven presentations and impactful learning. Regardless of industry, every person leaves with more substantive knowledge and an elevated attitude. Style, clarity, and relevance are the trademarks of her role as a skilled presenter, trainer and facilitator.
Liz Uram is a best-selling author and award-winning speaker and has a B.A. in Organizational Leadership from Bethel University.